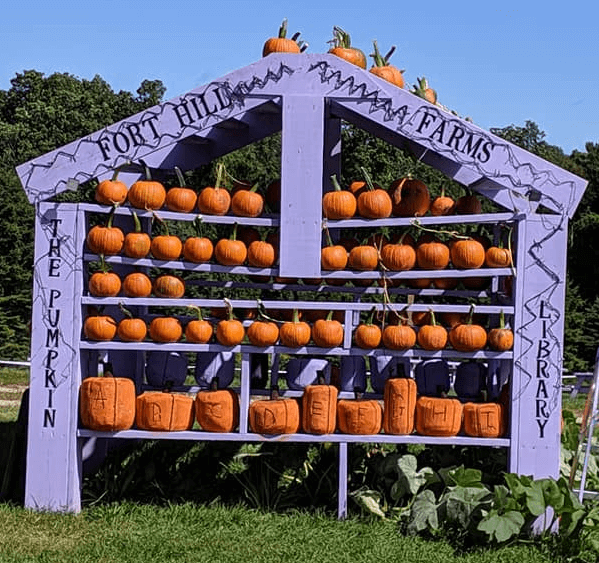 Pumpkin Library
PUMPKINS ARE SOLD OUT!
Our Pumpkin Library combines our love of books and pumpkins.  Watch us fill up the shelves with pumpkins of every shape and size.
From September to October, come pick your own pumpkins.  Our fields are closer to the corn maze.  No weighing.  No lines.
Grown here on Fort Hill Farms and harvested fresh, many of our pumpkins are EDIBLE!  Ask our farmers for some great recipe ideas!
PUMPKINS ARE SOLD OUT!